Last updated on April 8th, 2022 at 03:13 pm
Gene People is delighted to be media partner for Real World Evidence which is taking place in London 29-30 June 2022.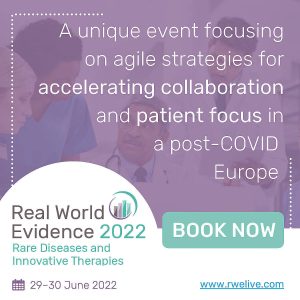 RWE – derived from real-world patient data that are routinely collected from a variety of sources – has the potential to completely alter how decisions are made to regulate, grant access to and pay for healthcare. In response to the need to convene all healthcare stakeholders Future Science Group have launched Real-World Evidence 2022: Rare Diseases and Innovative Therapies, in partnership with the Journal of Comparative Effectiveness Research and The Evidence Base®. Over 2 days, they will convene all members of the community to focus on developing agile strategies for accelerating collaboration and patient focus in a post-COVID Europe.
We are partnering with them because this is such an important topic for the genetic conditions' community.
Further information can be found on the event website https://futurescienceevents.regfox.com/real-world-evidence-rare-diseases-innovative-therapies-2020 and please note that the early bird discount is available until 11 April 2022.