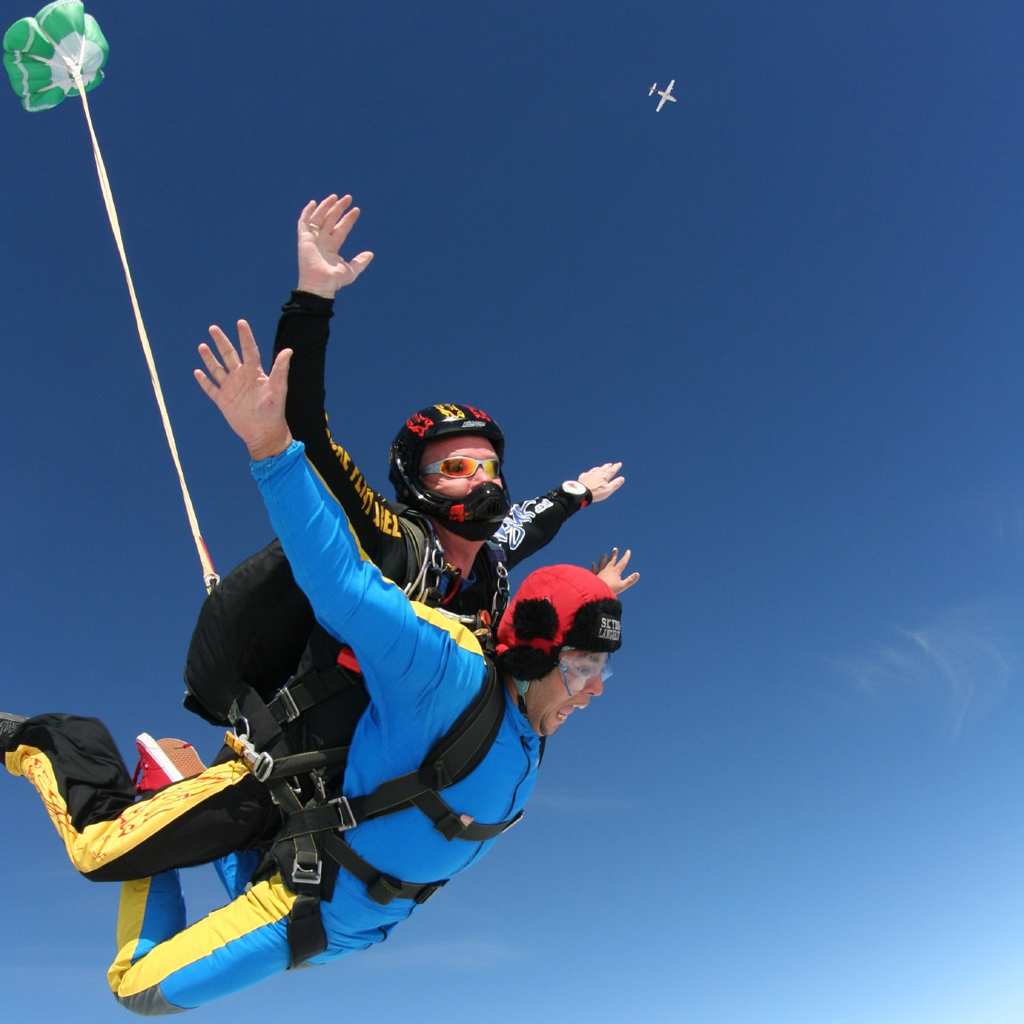 Skydive for us!
Date: Anytime
Registration fee: £70
Sponsorship: £395
Do you want to enjoy the exhilarating and unforgettable feeling of a skydive, flying through the clouds from over 10, 000 ft at up to 120mph?
We are looking for thrill-seeking fundraisers from all over the country to take on a sponsored freefall parachute jump on our behalf whilst raising invaluable funds for our cause!
All you need to do is raise £395 minimum (£450 in Scotland and Northern Ireland) in sponsorship money in order to take part and in return we will receive an average donation of £140 with everything you raise above your minimum target coming directly to us too!
You can choose one of the 20 airfields around the country and skydive for us any time of the year.
Email us at hello@genepeople.org.uk for more information.
How we'll support you
If you choose us as your charity for the challenge, you'll get:
A branded Genetic Disorders UK top
Support through your journey from our events co-ordinator