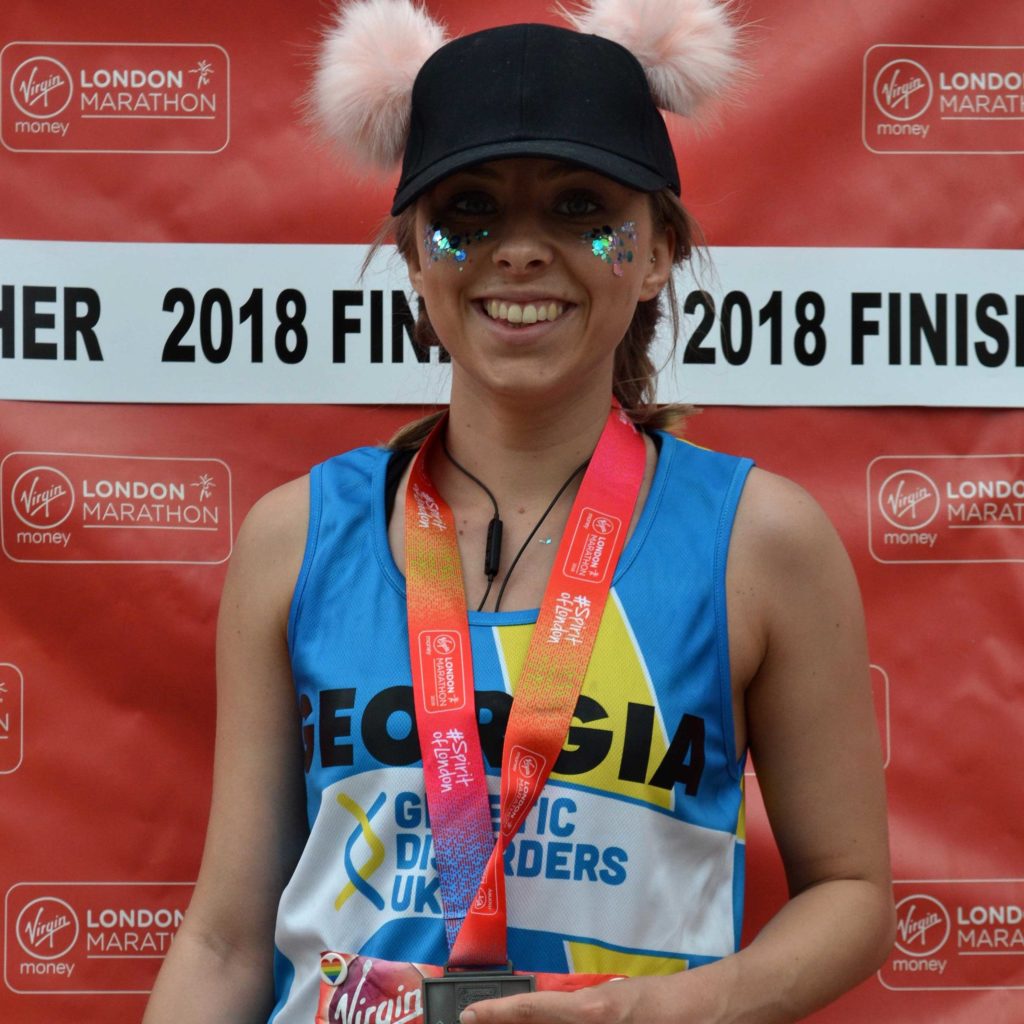 GOT YOUR OWN BALLOT PLACE AT THE LONDON MARATHON 2019?
If you signed up to an event whether it's skydiving, a mud run, a trek, or a triathlon event, we would love to send you our branded top and help you kick start your fundraising by sending you a fundraising pack full of tips and advice. Or you can choose one of the several challenge events on offer as listed under our events page. The sky is the limit!
If you have secured your own place through the 2019 Virgin Money London Marathon official ballot, you can still choose to raise money for Genetic Disorders UK. We'd love to have you on Team Gene!
You won't have to pledge a minimum sponsorship amount and you can raise whatever you can! Our dedicated Events Co-ordinator will support your training and fundraising goals from start to end. Email us now at events@geneticdisordersuk.org and help make a difference to thousands of children with life-altering genetic disorders.