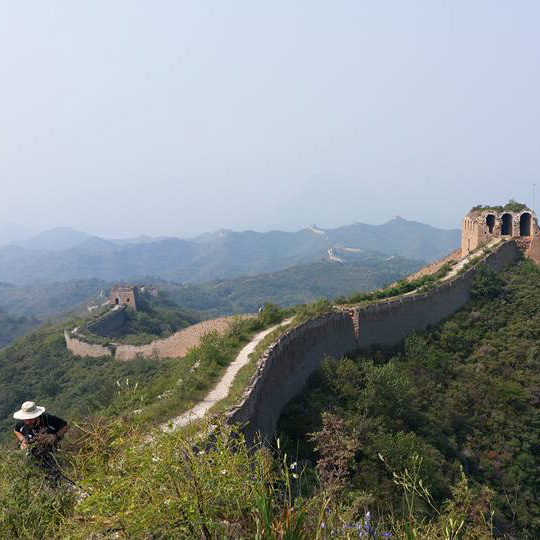 GREAT WALL OF CHINA TREK
Walk along one of the Seven Wonders of the World on the Great Wall of China Trek, an incredible experience that stays with you for a lifetime. This is an ideal challenge for those with a passion for history and a sense of adventure! It will give you the opportunity to unearth China's hidden charms, traditions, mythology and astounding cultural past when you take on this beautiful route.
Constructed in the 5th Century BC, the Great Wall stretches 6000km in a dotted line across China. As it snakes across the mountains, it conjures up a sense of history which is difficult to grasp until you have the opportunity to experience it. Our landscape varies as we pass through woodland and terraced farmland, and follow the contours of the beautiful hills and mountains in remote areas north of Beijing. We follow old sections of the Great Wall, as well as restored sections with smooth flagstones and lots of steps!
Our Great Wall of China trek is physically demanding and offers fabulous scenery and a fascinating insight into a rich culture and history. You view picturesque water towers, stunning forestry and taste delicious traditional Chinese food as you journey through rural farmland and visit the Forbidden City – this trip has it all!
Email us at hello@genepeople.org.uk for more information.
Dates: September 2020 (date TBC)
Registration fee: £349
Minimum Sponsorship: £2,880
How we'll support you
If you choose us as your charity for the challenge, you'll get:
A branded Genetic Disorders UK top
Support through your journey from our events co-ordinator