Last updated on November 3rd, 2022 at 12:25 pm
Gene People Leadership Symposium 2022 speakers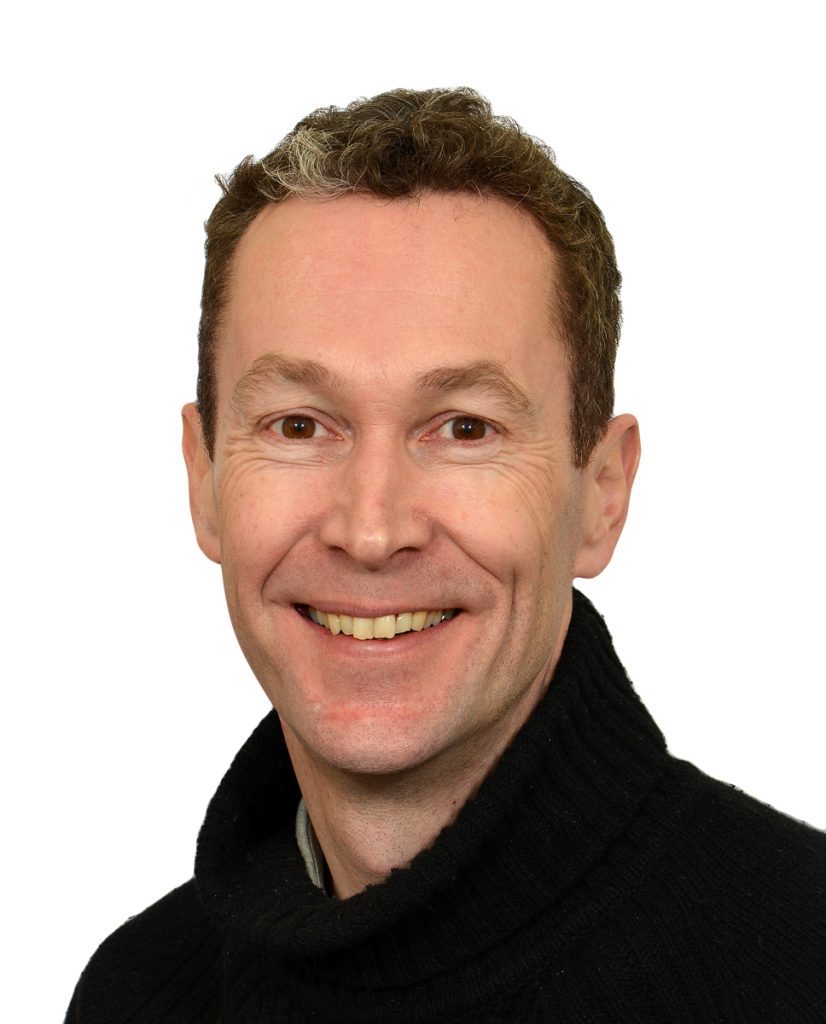 Prof William Newman MA FRCP PhD (Event Chair)
I am a clinician scientist. I studied Medicine at Manchester University and completed professional training in adult medicine in the North West of England. I started training in Clinical Genetics in 1995 and undertook a PhD as a Wellcome Trust Clinical Training Fellow on the genetics of bone development and osteoarthritis in the Wellcome Trust Cell Matrix Centre. I moved to Toronto to undertake a two year Arthritis Society Fellowship with Professor Kathy Siminovitch where I worked on the genetic basis of rheumatoid arthritis and inflammatory bowel disease.
I took up my post as Clinical Senior Lecturer in Genetics at the University of Manchester and Honorary Consultant at St Mary's Hospital in 2004 and was awarded my Chair in 2013. My research has focussed on pharmacogenetics – defining the genetic factors that influence how patients respond to their medications and on rare inherited conditions and have discovered a number of genes responsible for a range of conditions, and complex mutational mechanisms that lead to these.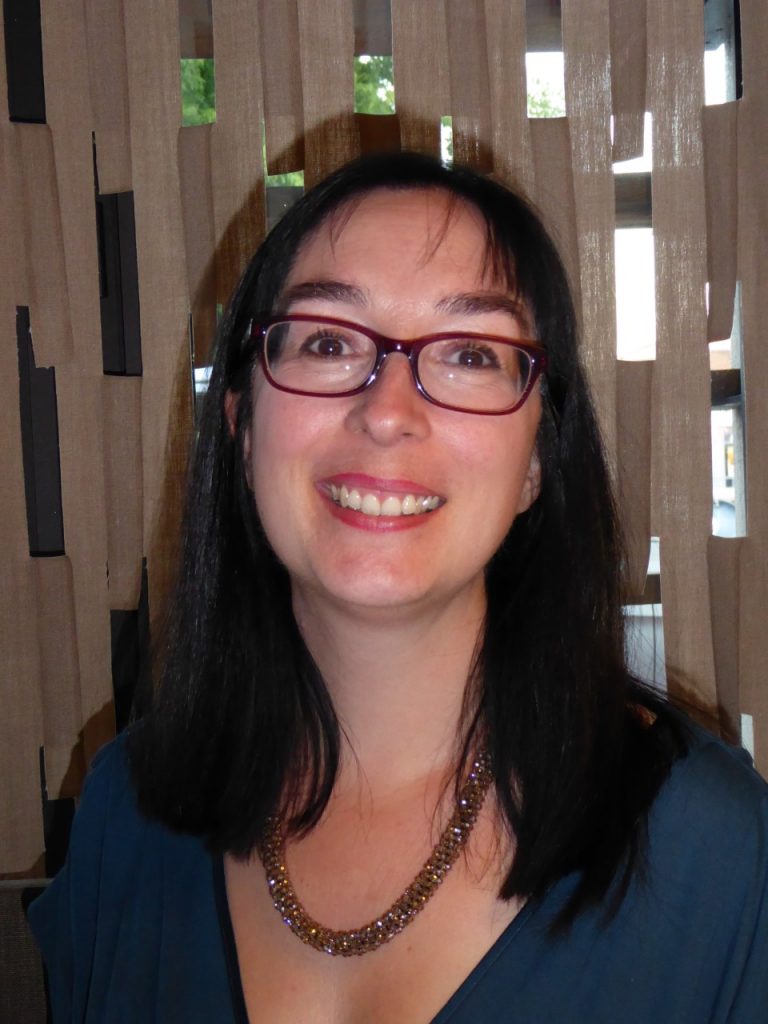 Samantha Barber
Samantha has been Chief Executive of Gene People for over two years, initially focusing on restructuring and rebranding the charity and now focusing on developing services for people living with a genetic condition and their families, and the condition-specific support groups that work with them. Gene People is the third genetic condition charity that Samantha has led, with Samantha most recently Joint Chief Executive of the Tuberous Sclerosis Association.
Samantha has spoken a range of genetic condition conferences, and represents Gene People and the views of its community at sector meetings. Through Gene People, Samantha works tirelessly for every individual and family in the UK who has faced the often life-changing and even life-limiting diagnosis of a genetic condition.
.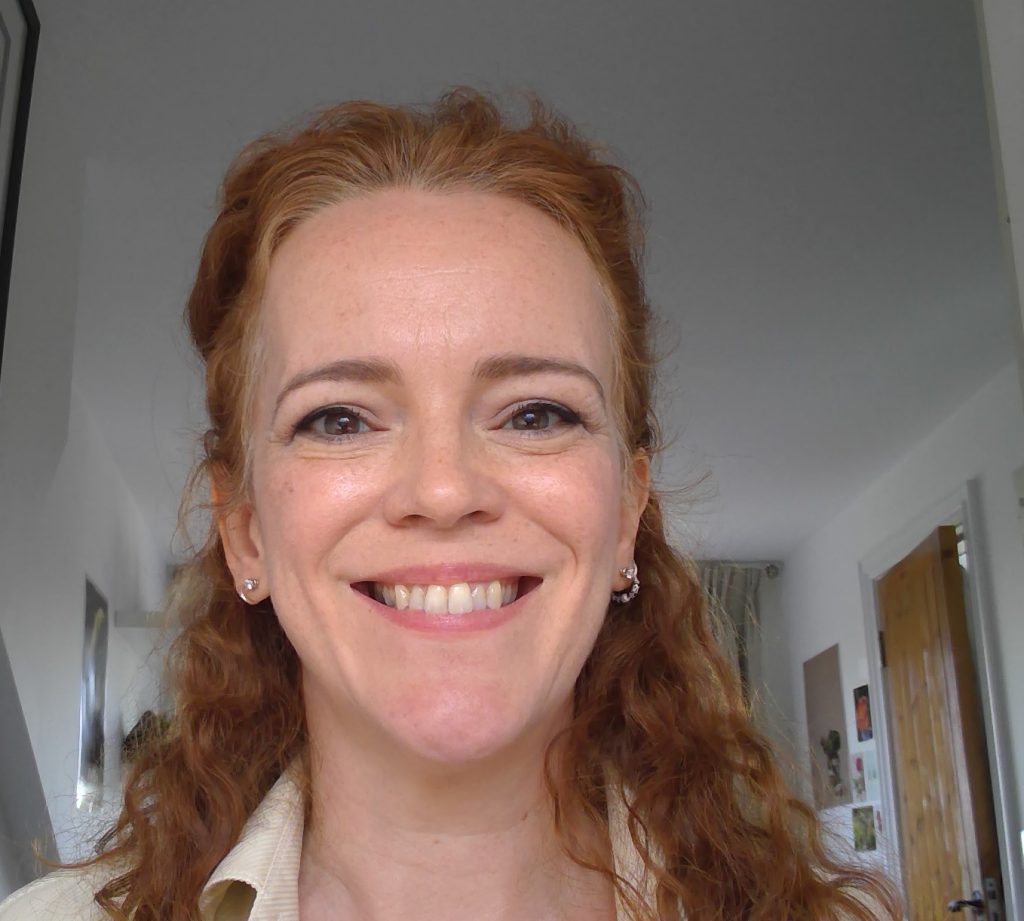 Dr Esther Murray CPsychol AFBPsS SFHEA
Esther has been a health psychologist for 14 years, initially working in cardiac care both in service improvement and psychological interventions for patients, later going on to a career in academia.
She is the first researcher in the UK to explore the concept of moral injury in medicine, and since being invited to present on the topic of Moral Injury at the Institute of Pre-hospital Care Performance Psychology Symposium in June 2017, Esther has been invited to present at national and international conferences for both healthcare professionals, educators and students. Esther also delivers training on the topic to London Ambulance Service's Advanced Paramedic Practitioners, the Counter Terrorism Specialist Firearms Officers of the Metropolitan Police and is a regular contributor to London HEMS Clinical Governance Days.
Esther has recorded podcasts on the topic of moral injury and psychological wellbeing for World Extreme Medicine, St Emlyns, The College of Paramedics and for the London Advanced Paramedics and East of England Ambulance Service, she also delivers wellbeing workshops at the Royal London Hospital for staff in theatres and at the Royal College of Emergency Medicine and the Intensive Care Society.
She is known for her irreverent approach to managing psychological wellbeing at work and her webinars have been described as 'sensible stuff'.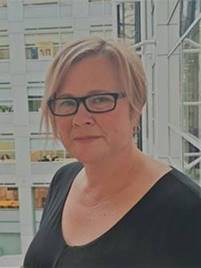 Nina Pinwill
Nina's role is to ensure that patients have faster access to the most promising new treatments, taxpayers get better value for money in drug expenditure and the route to funding is speeded up for responsibly priced, promising drugs. This includes responsibility for the Innovative Medicines Fund, the Cancer Drugs Fund in partnership with the National Institute for Health and Care Excellence (NICE), industry relations, patient access schemes (PAS), the Blueteq prior approval system, dose banding and budget impact tests.
Nina has worked in the NHS since 2001, spending 17 years at NICE and the last 6 years at NHS England. Nina developed and improved various processes at NICE such as the process for technology appraisal and redesigning how NICE choose the topics it produces guidance on. Follow a year's secondment in 2015 to the Office for Life Sciences as a Senior Policy Lead working on the Accelerated Access Review, Nina returned to NICE to set up, launch and subsequently head up Office for Market Access before moving to NHS England in 2016.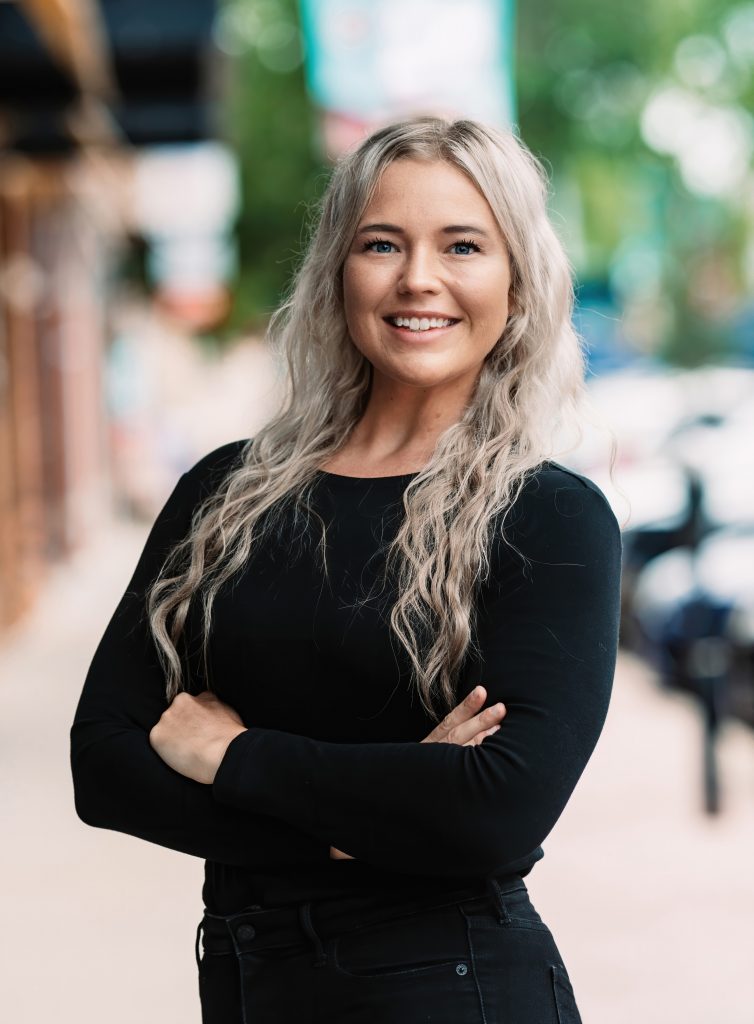 Alyssa Mendel
Alyssa Mendel graduated from the University of South Dakota with her Bachelor of Science degree in Psychology. She went on to graduate school to obtain her Master of Arts in Counseling degree from the Sioux Falls Seminary.
Prior to coming to Sanford Research, Alyssa worked at the University of San Diego California as a research associate in neuropsychiatry. Alyssa has been with the Coordination of Rare Diseases program for the last eight years and serves as the project manager.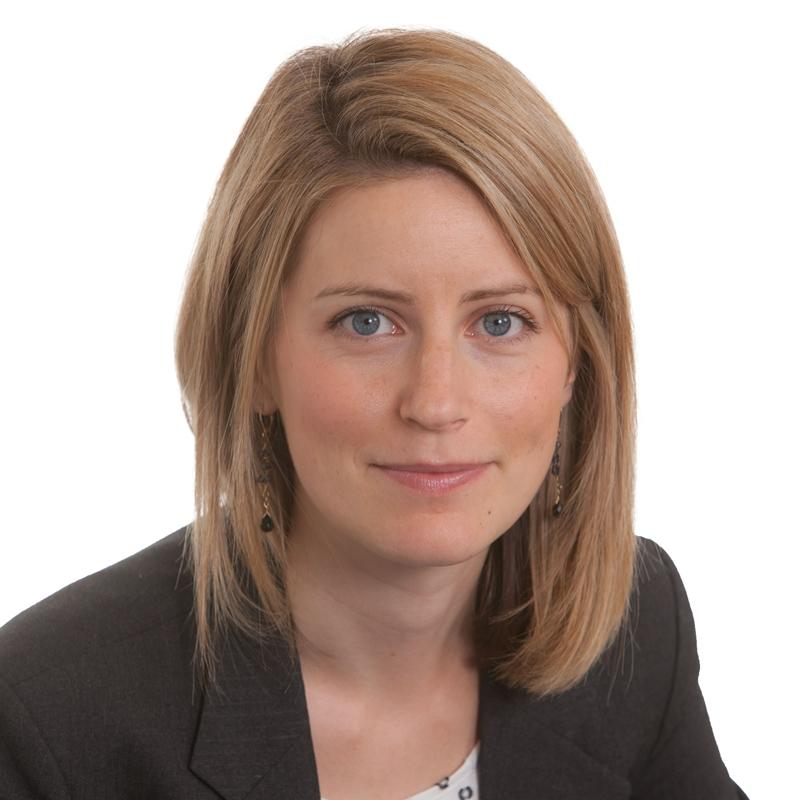 Hannah Kubie
Hannah is an experienced lawyer for charities and social enterprises at Stone King LLP, where she is a partner and Head of the Charity & Social Enterprise Team. Stone King was founded over 250 years ago and now does about two-third of its work for the wider third sector, including charities, public benefit organisations and schools. The firm is top rated by the legal directories for its advice to charities.
Hannah advises on incorporation and registrations, governance issues, operational legal matters and mergers and transfers. She has a expertise in commercial drafting (such as contracts and grants) and she acts for a number of publicly funded organisations. She frequently advises on collaborations and partnerships, procurement and trading. Hannah has been a trustee of two charities, one of which later moved some of its operations into a community interest company.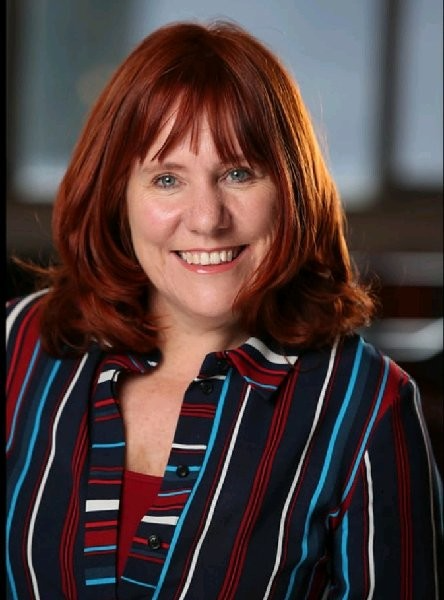 Nuala Ryan
Nuala Ryan is Chair of the Board of Trustees, NCBRS Worldwide Foundation. ​​​Her background in science and clinical research. She serves on several boards and committees as a patient representative and in particular is passionate about raising awareness on the importance of genetic research and in early diagnosis and treatment of rare diseases.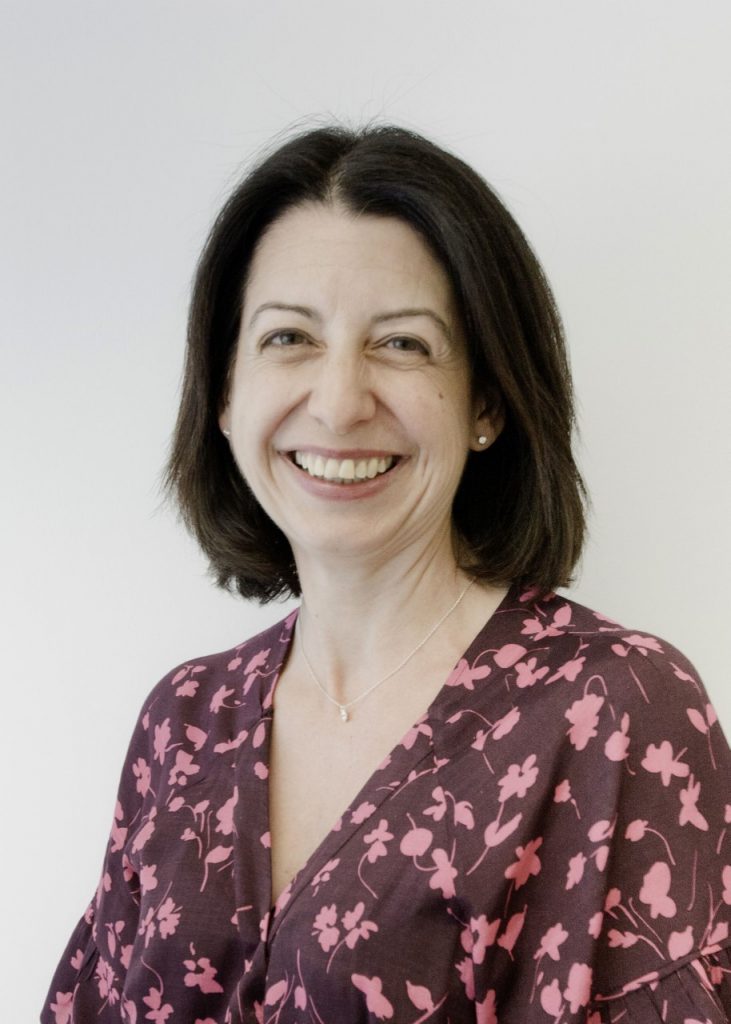 Louise Fish
As Chief Executive of Genetic Alliance UK, I am passionate about championing the voices of 3.5 million people living with genetic, rare and undiagnosed conditions in the UK, their families, and the amazing charities and support groups that advocate for them.
I was previously Chief Executive at the Tuberous Sclerosis Association (TSA), one of Genetic Alliance UK's members. Prior to joining the TSA, I worked as a consultant advising a range of organisations across the rare disease sector such as healthcare charities, Royal Colleges and pharmaceutical companies. Earlier in my career I worked in-house as Director of Communications and Engagement at the NHS Confederation, and Director of Communications at the National Institute for Health and Care Excellence (NICE).
I currently represent the rare disease community as a patient and public voice member of NHS England's Rare Disease Advisory Group.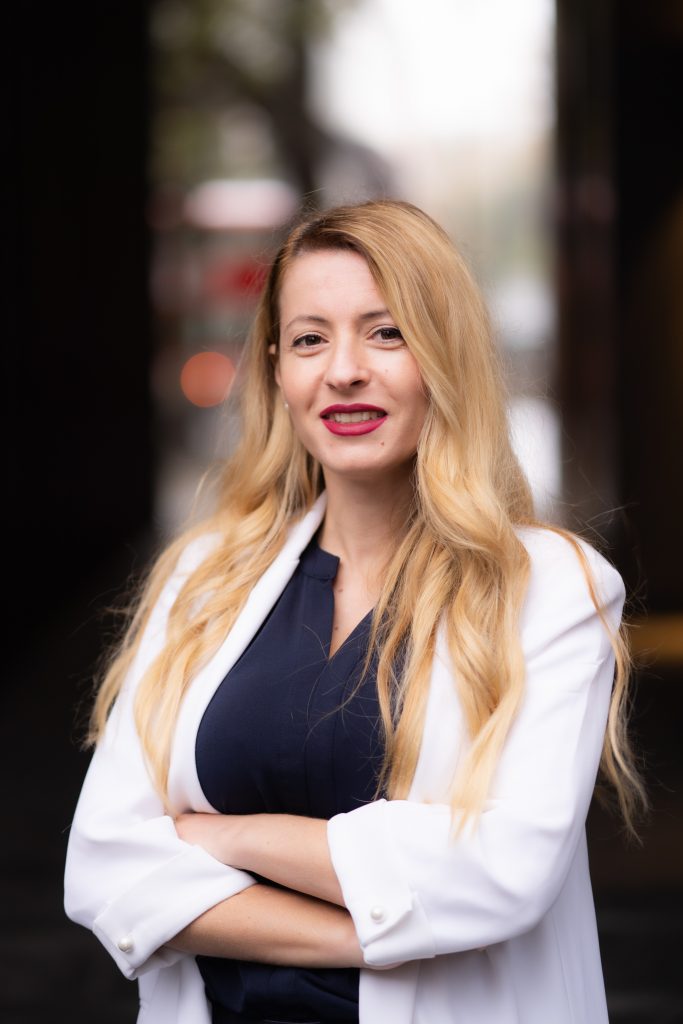 Dr Maria Chatzou Dunford
Dr Maria Chatzou Dunford is a thought leader with the mission to bring precision medicine to life. With deep expertise in bioinformatics, genomics and high-performance computing, Maria's research and commercial impacts have revolutionised the analysis of big data.
Gaining a PhD in Biomedicine from Pompeu Fabra University, Maria developed novel methods for large-scale analyses of clinical-genomic data. This included co-inventing Nextflow, a bioinformatics workflow management system published in Nature Biotech that has become the industry standard for coding high-performance bioinformatics pipelines.
A passionate entrepreneur, Maria has founded two companies: Innovation Forum Barcelona and Lifebit. Co-founding Lifebit in 2017, Maria had a clear vision to solve the most significant bottleneck within the precision medicine industry, accessing and analysing siloed biomedical data. As CEO, Maria has led Lifebit to become one of the industry's biggest disruptors, securing contracts with high-profile clients across the life sciences sector, including Genomics England and Boehringer Ingelheim.
Maria's leadership has been highlighted across multiple outlets, including Beauhurst's "Top 50 Female Entrepreneurs to Watch for 2022", Business Leader's "Top 32 UK's Biggest Exporters", and Fortune Greece's Top "40 under 40". A frequent speaker at international conferences such as BioData World and a guest with high-profile outlets like The Economist and TechCrunch, Maria is a thought leader who is changing the face of precision medicine.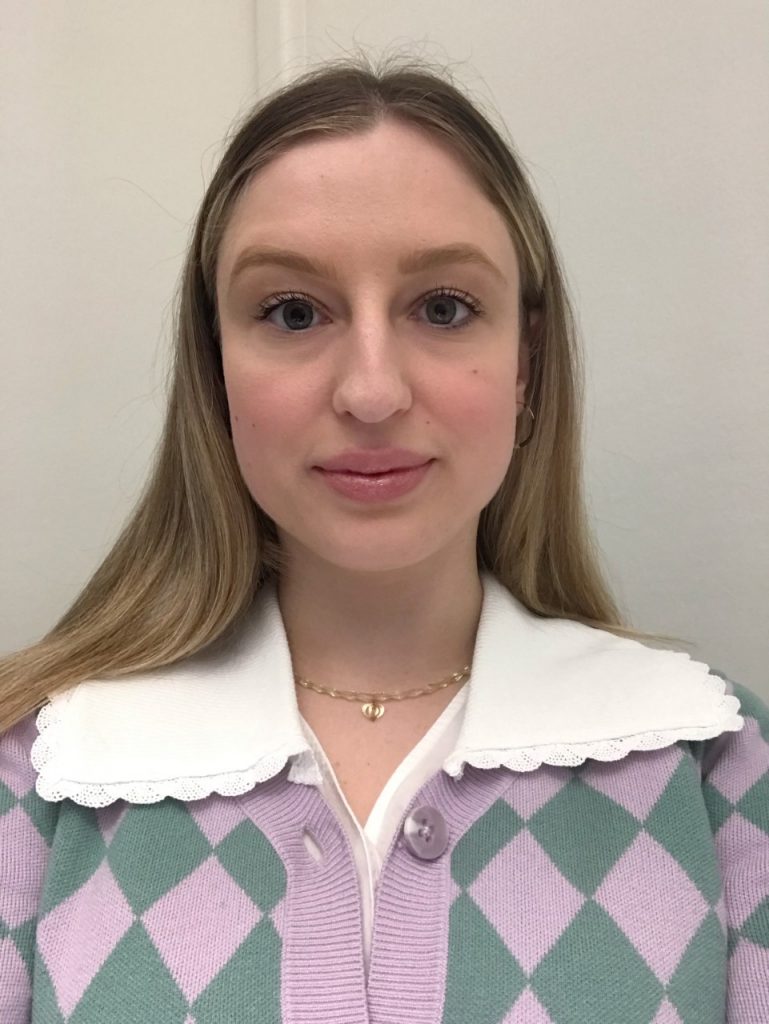 Dolores Cvitičanin
Dolores Cvitičanin is the Public Affairs Manager of Rare Diseases International. She joined the team in January 2022 to lead the organization's affairs with governments and international institutions, and help achieve RDI's mission of being a strong voice on behalf of PLWRD worldwide.
Dolores holds a BA in Political Science from Science Po, a BA in International Relations from the University of British Columbia, and an MSc in International Public Policy from University College London. She has worked at UN Women, health consultancies, and health NGOs.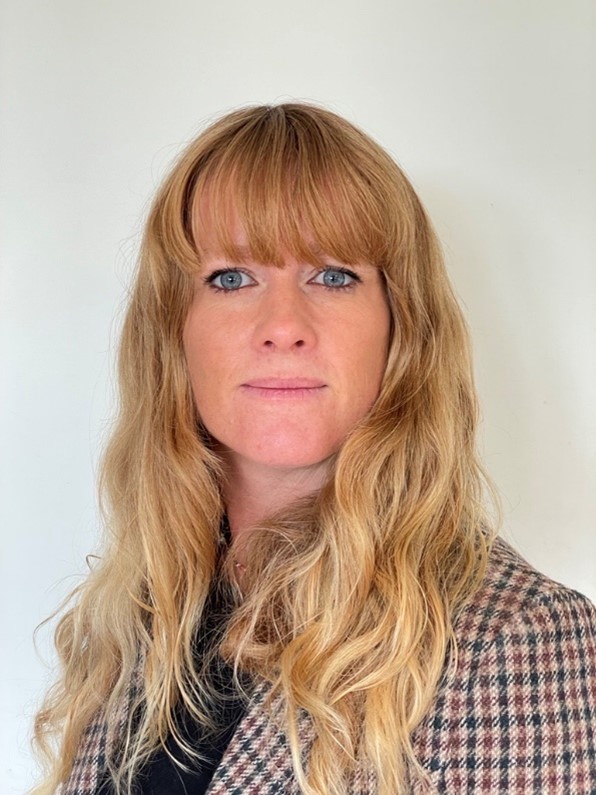 Portia Thorman
After obtaining a degree in Psychology, I trained to become a Primary School Teacher. I worked in the classroom for over ten years, then, in November 2016, I had my fourth child and my first boy. Following an admission to PICU and a very quick deterioration in his movement and strength, Ezra was diagnosed with SMA type 1 at 4 months old and received his first does of Spinraza at 6 months old, one of the first to receive Spinraza on the EAP in the UK.
Given the severity of his condition, Ezra is reliant on 24 hour care but despite this he lives a very full and active life in his power chair and has just started year 1 at mainstream school.
As Ezra grew up facing many challenges with his health, I started my new vocation as his advocate, I spoke at several clinical conferences, volunteered to make content for charities like Designability and SMA UK and started a WhatsApp support group for families like mine who were facing the same challenges. I also launched Ezras Instagram page @ezrasadventures_smatype1, to raise awareness of his condition and to show that though life may be different, it can still be fun!
In 2021 when Ezra started school, I found that I had more time on my hands and was very privileged to join the dedicated team at SMA UK as Advocacy Lead in January 2022.
I now sit on the SMA REACH and the UK SMA Newborn Screening Alliance steering committees and on the SMA Europe treatment committee. I work closely with our partner organisations including MDUK, Genetic Alliance and the Disabled Children's Partnership, to name a few, to advocate for better access to treatments, therapies, services and care for the UK SMA community.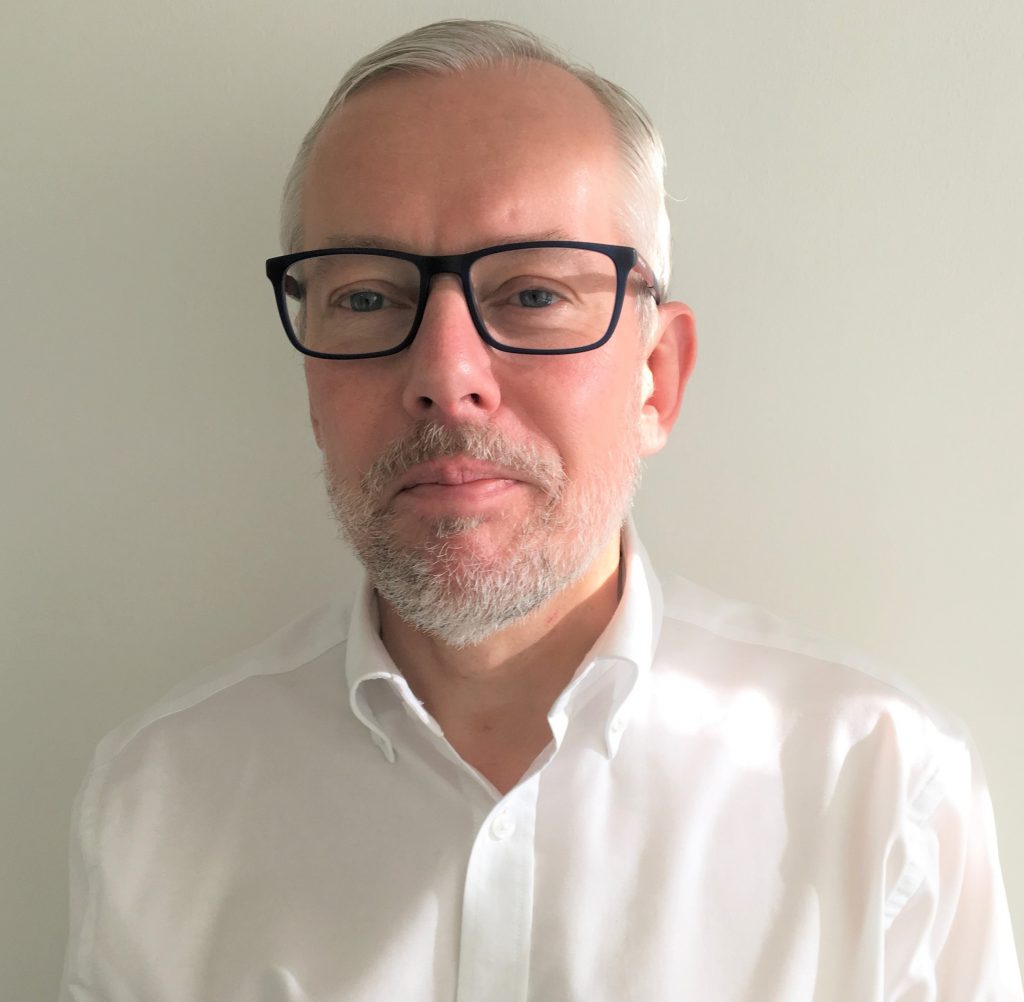 Paul Catchpole
Paul has worked in the healthcare, local government and pharmaceutical sectors for over 30 years. He began his career in the NHS as a researcher and then held a number of management posts before working on a wide range of UK and international management consultancy assignments at PriceWaterhouseCoopers. After moving to Roche, he led work on national reimbursement of medicines, health economics, strategic pricing and market access.
Paul's policy work at the ABPI over the last ten years includes all aspects of medicines evaluation, health technology assessment, pricing and reimbursement, market access, the Cancer Drugs Fund, Innovative Medicines Fund, biosimilar medicines, EAMS, ILAP and the Accelerated Access Collaborative. He has led the work on shaping and evolving value, access and uptake policy for the pharmaceutical industry in the UK across the last four Voluntary Scheme negotiations, including the current Voluntary Scheme for Branded Medicines Pricing and Access.
He has a Ph.D in healthcare information systems and is a Member of the British Computer Society and a Chartered Information Technology Professional.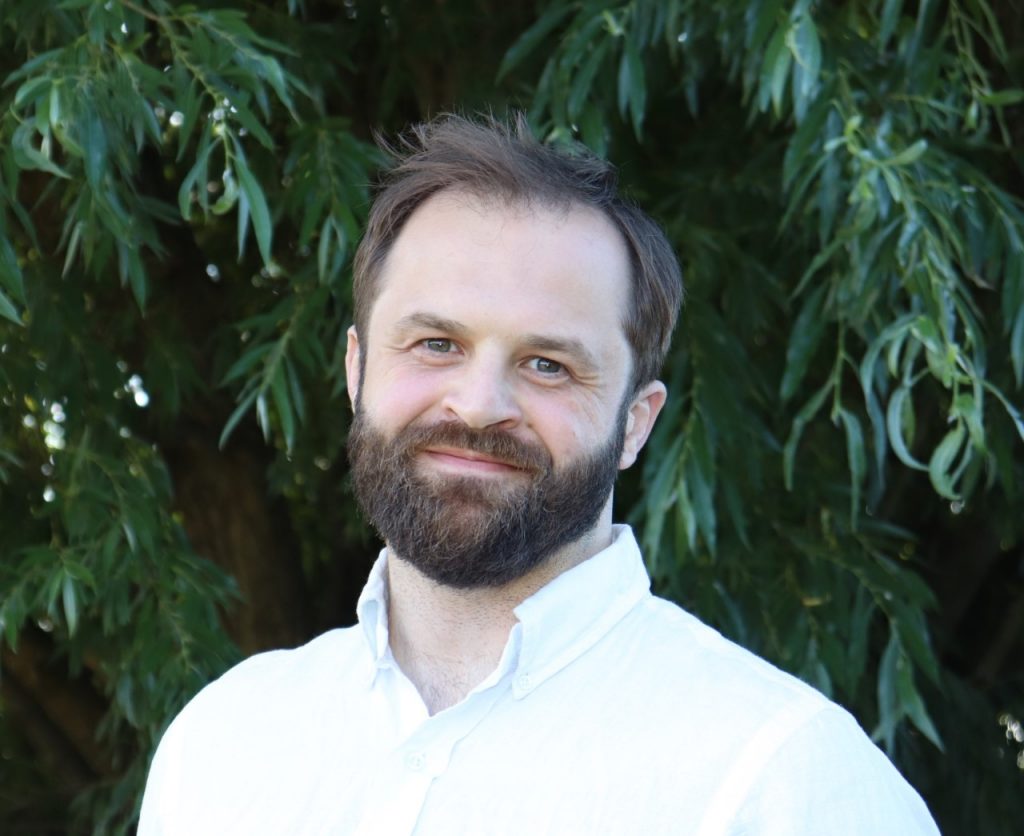 Thomas Strong
Thomas joined The National Institute for Health and Care Excellence (NICE) in 2016 and is the Associate Director for the Managed Access Team. He leads the Managed Access Team within NICE wo are responsible for identifying potential managed access candidates, delivering data collection agreements, and ongoing monitoring of managed access agreements. Thomas also leads in the development and delivery of methods, process and policy changes concerning managed access both within NICE and in partnership with other UK system partners.
He has previously worked within the NICE Technology Appraisals Programme and Highly Specialised Technologies programme and has been involved as Technical Lead and Technical Adviser across a wide range of conditions. Before joining NICE, Thomas worked as a Research Fellow at the National Guideline Centre hosted by the Royal College of Physicians conducting systematic reviews for NICE guideline development. He holds a BSc in Biochemistry and a MSc in Molecular Neuroscience, both from the University of Bristol.
Patrick Short
Patrick Short is CEO and co-founder of Sano Genetics, which supports pharma and biotech organizations to accelerate research and clinical trials through its patient-friendly digital platform, enabling effortless onboarding, screening (including end-to-end genetic testing), consent and patient engagement all in one place. Prior to founding Sano, Patrick completed his PhD at the Wellcome Sanger Institute in Cambridge, UK focused on analysing next-generation sequencing data for gene discovery in rare disease.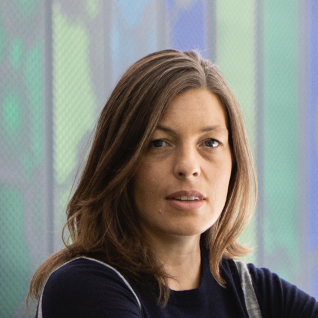 Gemma Louise Chandratillake
Gemma is trained as a molecular geneticist (PhD) and Genetic Counselor (CGC ABGC). While working at the Stanford spinout company Personalis, she developed a clinical genomic sequencing test for the diagnosis of individuals with rare genetic conditions. Gemma directed molecular genetics courses for genetic counseling students at both Stanford and California State Universities, and presents widely to raise awareness of genomic testing issues among the international genetic counselling community. Since moving back to the UK, Gemma has focused on healthcare professional education in genetics; she is the Course Director for the Masters programme in Genomic Medicine at the University of Cambridge and the Education & Training Lead for NHS East Genomics. Chair of the British Society for Genetic Medicine and the Cambridge Rare Disease Network, Gemma is passionate about the potential of genomics to improve healthcare, and works creatively to facilitate the mainstreaming of genomics within the NHS.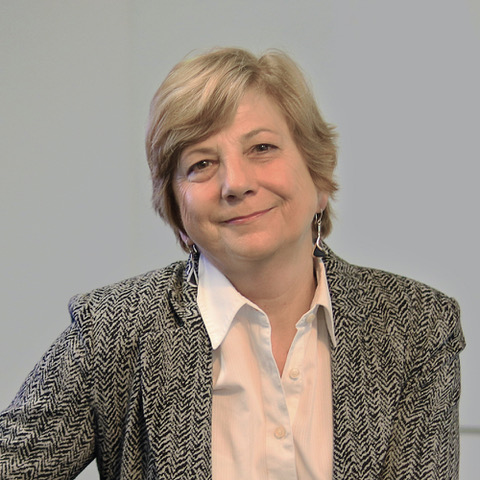 Jackie Hunter
Jackie Hunter is a Board Director of BenevolentAI. Jackie has over thirty years of experience in the bioscience research sector, working across academia and industry including leading neurology and gastrointestinal drug discovery and early clinical development for GlaxoSmithKline. She founded OI Pharma Partners in 2010 to support the life science sector in harnessing the power of open innovation and most recently was Chief Executive of the Biotechnology and Biological Sciences Research Council. She holds personal chairs from St George's Hospital Medical School and Imperial College and serves on numerous Advisory Bodies and Boards including the Technology Advisory Board of BP plc and A*Star Board Singapore. She also Chairs the Boards of Brainomix Ltd, Stevenage Bioscience Catalyst and the Sainsbury Laboratories Norwich.