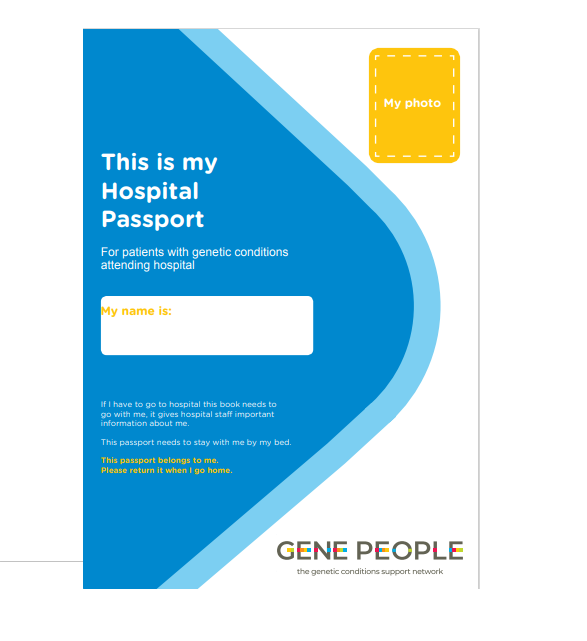 Gene People Patient Passport
As your child grows up, depending on their needs, they might need equipment to help them learn, move, eat or bathe.
If your child has a genetic condition , chances are you are regular visitors to the hospital (or maybe more than one hospital). And – especially in the early days – you may see many different experts across a range of departments and end up having to repeat your child's healthcare history each time. This can be both daunting and frustrating. This is where the 'patient passport' can be invaluable. This is a communication tools which travels with the patient between wards and hospitals and is always with them in their daily life. By filling out this Gene People patient passport for your child, it should help you to describe their healthcare needs in an easy-to-read and person-centred way to help both you and hospital staff.
How to use this Gene People patient passport
The passport uses a traffic light system for your child and these are the sections:
Red section: Information the hospital must know about me
Amber section: Information the hospital needs to know about me/are important to me
Green section: Information the hospital should know about me/my likes and dislikes
Print it out and fill it in so that each time you visit hospital, you can show it to the hospital staff. Make changes as often as you feel are necessary – after all, your child's needs, as well as likes and dislikes, may constantly change.